We didn't have a camera with us, but one of our babies, Kolopak took a 1A at the 2004 Southeast MCBA Show.
Godiva, a tan girl bred by us took Reserve Color Phase Champion and Gypsy, a tan male bred by us took Reserve Color Section Champion at the 2005 Atlantic Chapter Show.
Here are all the chins we entered in the 2003 Southeast MCBA Show
All five chins we entered came home with blue ribbons!!!
This was our very first show, so we are more then a little proud of these guys!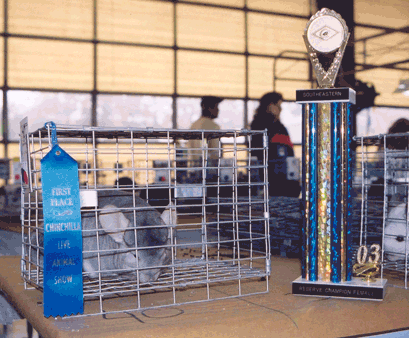 Thistle
Champion Beige Female and
Reserve Show Female
Breeder Ann Ingram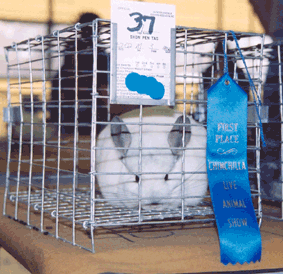 Tri
Champion White Section Male
Breeder Spoiled Chins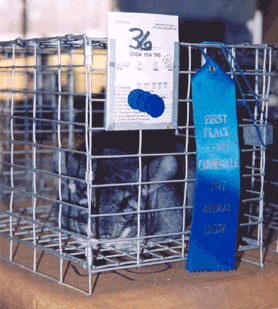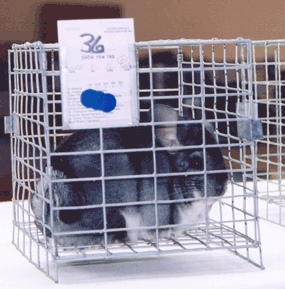 Caliente
Champion Standard Section Female
Breeder Ann Ingram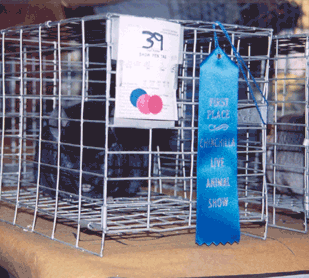 Morg
First Place Ebony Male
Breeder Weng Keong Tam
Poppy
First Place Tan Female
Breeder Nicole Hughes